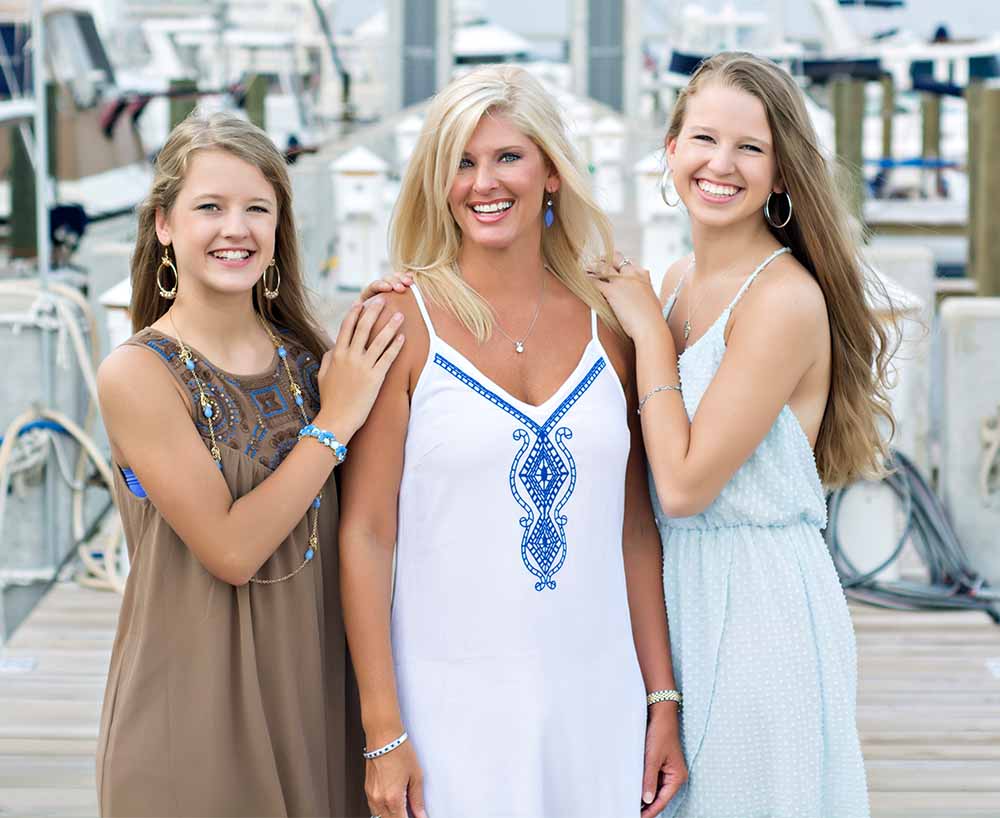 Why Our Patients Choose Frigo Orthodontics
Our Philosophy
At Frigo Orthodontics, we believe excellence is achieved by going above and beyond the call of duty. When you choose Frigo Orthodontics, you're aligning yourself with a dedicated team of orthodontic professionals who truly care about you and your smile. We strive to create a supportive, caring environment focused on patient comfort and success. Our mission is to be remarkable by creating natural smiles and life-changing experiences that positively impact our community. But don't take our word for it. Find out why our patients trust the Frigo difference with their lovely smiles.
The Frigo Difference
When it comes to your orthodontic care, you have options, but at Frigo we work tirelessly to put our patients first and provide the best care possible. Discover the "Frigo difference" that sets us apart.
Surgery-free solutions for complex cases
Invasive dental procedures should be a last resort in your orthodontic care plan, and while others may jump straight to this solution, we believe in a different approach. Our lead practitioner, Dr. Frigo, is one of the only orthodontists in the country to offer non-invasive, non-surgical treatments for complex misalignments.
Faster treatments. Long-lasting results.
Many orthodontists promise quick solutions to alignment issues while sacrificing quality. At Frigo Orthodontics, we provide both quality and efficiency when it comes to braces. Through superior technology and decades of experience, we are able to achieve results that are fast and long-lasting, with most patients in and out of braces in under one year.
Flexible treatment options to fit your needs
Our number one goal is to give you flawless results that will last for years to come. We tailor our treatment options to your specific orthodontic needs and have our own lab in-house. We oversee your treatment from start to finish to ensure your individual orthodontic needs are met.
At Frigo Orthodontics, we not only provide unmatched orthodontic treatment, we go above and beyond to ensure our patients' needs are met in and out of the orthodontist's chair. We aim to build confidence and character with award-winning smiles, and specialty patient amenities to enhance your experience.
Our mentorship program provides patients with the confidence they need to set goals, and the guidance they need to achieve them.
Success starts with a smile, but we go beyond that to help ensure your child's bright future with ACT prep courses to prepare them for college.
Enjoy the convenience of our reliable shuttle bus program that will pick your child up from school for their appointment so you don't have to, and we'll even take them to lunch!
Frigo proudly grants upwards of $10,000 in scholarships every year to our patients, helping families afford their child's higher education.
We owe a great debt of service to our veterans, that's why our office proudly offers a FREE benefits analysis to all veterans to help ensure your new smile is covered.
Find out more about our world-class patient amenities that help set Frigo Orthodontics apart from the rest, and discover why our patients choose Frigo Orthodontics!
Reviews
At Frigo Orthodontics, it's our mission to make a positive impact on the community one smile at a time. We love our patients, and it seems the feeling is mutual. Find out why patients choose Frigo Orthodontics by browsing through our 500+ 5 star Google reviews.
Testimonials
AMAZING BEAUTIFUL WORK!
"Dr. Frigo was the ONLY orthodontist willing to work on my child WITHOUT breaking her jaw due to uneven bone growth. Dr. Frigo and his amazing staff have researched and studied to address some of the issues that arose during her treatment and have done nothing short of AMAZING BEAUTIFUL WORK! His entire staff is patient and friendly and knowledgeable! I have had several family members come here ever since! You won't regret it! Thank you Frigo and staff for all you have done and continue to do for us!! We love y'all!!"  ~ Sunny S.
The experience with Dr. Frigo was amazing!
"The experience with Dr. Frigo was amazing. They were determined to make sure I had a great smile and to make sure everything was just right. I deeply appreciate not only Dr. Frigo, but also Courtney for handling most of my dentist appointments. She was so kind and always making my day with her positivity. Basically, everyone there made my experience great. Thanks to them, I have a better smile and teeth." ~ Justin P.
Experience the Frigo difference—schedule a consultation today!
If you're interested in discovering the Frigo difference for yourself, come visit us today in our Gulfport or Biloxi locations for a consultation visit. Your consultation includes digital X-rays, an oral exam, and an in-depth discussion about your treatment options. Our financial services representatives are ready to help you determine your insurance options and map out a payment plan, so you can rest assured knowing you'll be taken care of from start to finish.