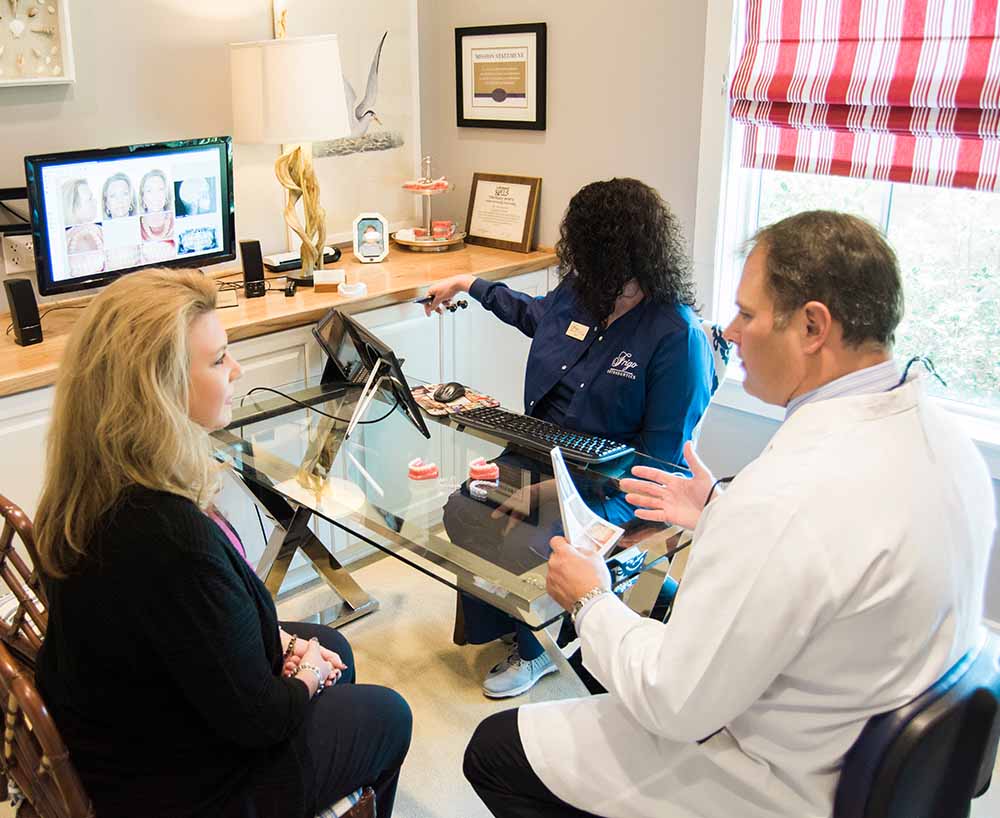 Financial Information & Orthodontic Insurance
While the cost of orthodontic treatment may initially seem overwhelming, at Frigo Orthodontics, it might be more affordable than you'd imagine. Everyone deserves a radiant, natural smile, and we are committed to helping you without breaking the bank. We offer a range of financial options to ensure your orthodontic journey is as convenient as possible.
Before we begin treatment, we will discuss your proposed estimate and what resources are available to you. You'll clearly understand what to expect financially before starting your orthodontic journey.
Orthodontic Insurance for Adults and Children
One of the most common questions is, "Does dental insurance cover orthodontics?" Because plans vary greatly, our knowledgeable staff will help you navigate what your current plan entails. We'll work closely with you to understand your coverage and maximize your benefits. 
Suppose your insurance plan covers any portion of your orthodontic treatment. In that case, we can handle the necessary paperwork for you. We will also assist you with your applications if you currently don't have dental or orthodontic insurance. 
Is Orthodontic Insurance Worth It?
Many patients wonder if investing in orthodontic insurance is worthwhile. At Frigo Orthodontics, the benefits of a beautiful, healthy smile far outweigh the cost. Orthodontic insurance can provide peace of mind and help make your treatment more affordable.
If you have any questions about your insurance coverage or financial options, or if you want to explore the possibility of orthodontic insurance for yourself or your child, don't hesitate to contact our friendly team. We work hard to make your entire orthodontic experience a smooth one.
Alternative Payment Options
While we accept a wide range of major insurance plans for adults and children, there are better choices for some. We proudly offer alternative, affordable payment plans for you and your children. The health benefits and self-confidence that come with a beautiful smile are endless, and we want our care to be accessible to everyone. 
As a dedicated part of our Mississippi community, we want to make sure that each individual– no matter their financial situation– has the opportunity to receive orthodontic care. We will scour all available resources to ensure you get the smile you've been dreaming of. You may even qualify for in-house interest-free financing, which you can conveniently pay back in installments. 
Cash, Credit Cards, and Loans
While it may seem obvious, some people are surprised to learn that insurance is not a requirement to seek orthodontic care. If you'd like, you may pay directly out-of-pocket with cash, CareCredit, or any major credit card. In addition, most banks and credit unions may grant you a personal loan to cover your treatment expenses. 
At Frigo Orthodontics, we offer payment options tailored to any budget. We will provide you with the highest quality orthodontic care while working alongside you to create a payment plan that works for you. Contact us today to schedule your consultation and take the first step toward the confident smile you deserve.