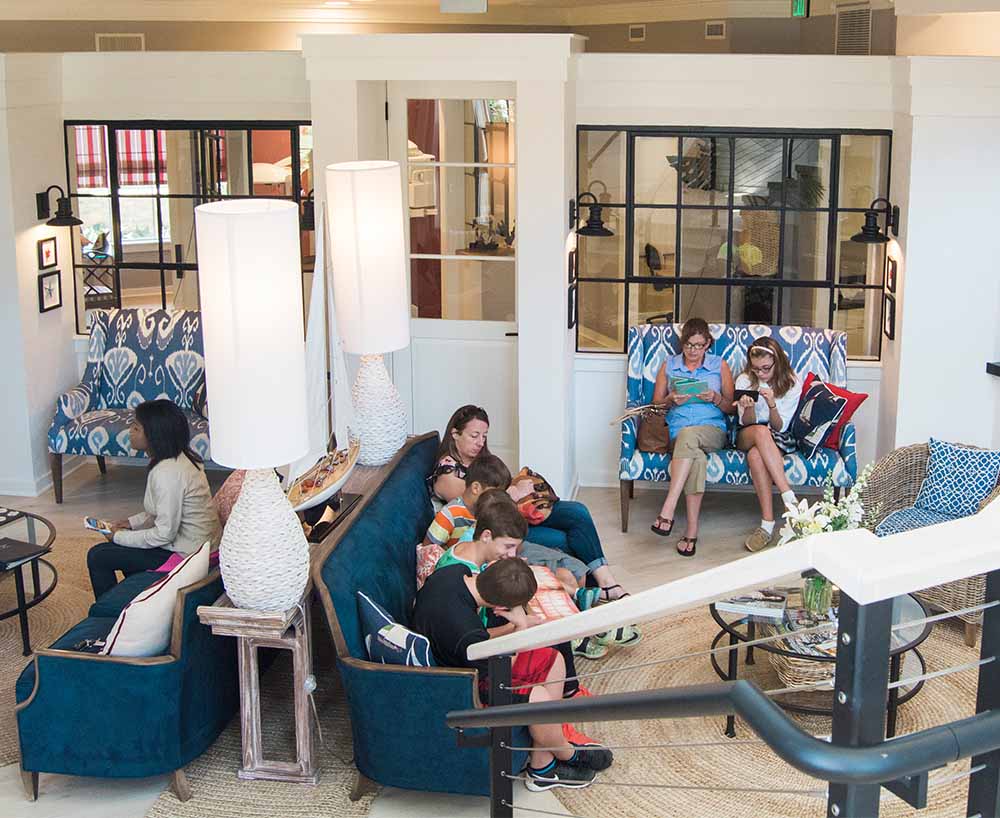 What To Expect:
What We Do
At Frigo Orthodontics, our mission extends beyond straightening teeth – creating a positive impact on our community, one radiant smile at a time. We genuinely care for our patients, radiating throughout every aspect of our practice. When you first contact us, you'll notice that we're not like other orthodontic practices. We help each patient become the best version of themselves, and our commitment extends beyond orthodontics.
A Legacy of Excellence
Dr. Christopher Frigo, DDS, is our lead orthodontist, bringing decades of expertise and a profound passion for his craft. With over two decades of experience, including five years of practice before founding Frigo Orthodontics, Dr. Frigo has successfully transformed the smiles of several thousand patients. He continues to travel worldwide in the pursuit of knowledge, learning from some of the most renowned orthodontic pioneers.
Today, he remains a lifelong learner, keeping up-to-date with modern orthodontic technology, all to provide the highest quality treatment at affordable rates to our community.
Our Comprehensive Services
At Frigo Orthodontics, we believe that everyone in our community deserves the opportunity for a better life, and we recognize that orthodontics is about much more than achieving a beautiful smile. Our approach to orthodontics is holistic, focusing on enhancing your overall well-being.
Here is a glimpse of the comprehensive services we offer:
Surgery-Free Solutions
While some orthodontic practices resort to invasive dental procedures as a first option, we take a different path. Dr. Frigo is one of the few orthodontists in the country to offer non-invasive, non-surgical treatments for complex issues. We are your trusted alternative to tooth extractions, bridges, and jaw surgeries.
At Frigo Orthodontics, we are unwavering in our commitment to providing the best possible experience for every patient who entrusts us with their orthodontic care. Our practice is not just about straightening teeth but also about transforming and enriching lives. No matter how small, every action can contribute to creating a better world.
Here are some of the ways we give back to the community: 
When you choose Frigo Orthodontics, you're not just selecting orthodontic treatment – you're choosing a compassionate, community-focused team dedicated to helping you achieve your best smile and the best version of yourself. We stand by our promises, and our patients can trust that our care and guidance are grounded in absolute transparency.
If you're interested in discovering the Frigo Difference, visit us today in our Gulfport or Biloxi locations for a consultation. We look forward to making your orthodontic experience nothing short of exceptional!
---
What to Expect at Your First Orthodontist Appointment
At Frigo Orthodontics, your first visit is not just about straightening your teeth; it's about becoming a part of our community. From the moment you step through our doors, we prioritize making you feel at home. Whether you visit us in Gulfport or Biloxi, our friendly team will welcome you by giving you a tour of our unique environment.
Examination
During this initial visit, Dr. Frigo or another one of our orthodontic experts will perform a thorough oral examination. To determine your oral health, we'll inspect your mouth and teeth, using state-of-the-art technology to gently and quickly obtain detailed scans and digital x-rays.
Paperwork
If you haven't already done so online, we'll request that you complete the necessary paperwork regarding your health history. This information will provide insight into your dental background, including the last time you had x-rays, previous consultations, and any concerns you may have had. To provide you with the best orthodontic care, we'll take the time to understand your dental background fully.
Customized Plans and Communication
Your journey toward a beautiful, life-changing smile begins with a customized plan. After evaluating your exam results, we'll create a treatment plan that caters to your unique requirements. We want to empower you to become as involved as possible regarding your plan.
Open and friendly communication is one of our main pillars. We encourage you to engage with us before progressing with your treatment plan. Ask questions, share your concerns, and explore your options with our thoughtful team. We'll take the time to answer any questions, as you are our focus.
Flexible Financing
At Frigo Orthodontics, we understand the importance of financial flexibility. Our team will review your insurance coverage and discuss payment options tailored to your budget. We offer a range of financing solutions and payment plans to ensure that the monetary aspect of your orthodontic care is suitable for your needs.
After your first visit, we'll schedule your next appointment to begin your treatment plan. Welcome to the Frigo Orthodontics community! We can't wait to continue this life-changing journey with you.
Reviews
At Frigo Orthodontics, it's our mission to make a positive impact on the community one smile at a time. We love our patients, and it seems the feeling is mutual. Find out why patients choose Frigo Orthodontics by browsing through our 500+ 5 star Google reviews.
Testimonials
AMAZING BEAUTIFUL WORK!
"Dr. Frigo was the ONLY orthodontist willing to work on my child WITHOUT breaking her jaw due to uneven bone growth. Dr. Frigo and his amazing staff have researched and studied to address some of the issues that arose during her treatment and have done nothing short of AMAZING BEAUTIFUL WORK! His entire staff is patient and friendly and knowledgeable! I have had several family members come here ever since! You won't regret it! Thank you Frigo and staff for all you have done and continue to do for us!! We love y'all!!"  ~ Sunny S.
The experience with Dr. Frigo was amazing!
"The experience with Dr. Frigo was amazing. They were determined to make sure I had a great smile and to make sure everything was just right. I deeply appreciate not only Dr. Frigo, but also Courtney for handling most of my dentist appointments. She was so kind and always making my day with her positivity. Basically, everyone there made my experience great. Thanks to them, I have a better smile and teeth." ~ Justin P.
Experience the Frigo difference—schedule a consultation today!
If you're interested in discovering the Frigo difference for yourself, come visit us today in our Gulfport or Biloxi locations for a consultation visit. Your consultation includes digital X-rays, an oral exam, and an in-depth discussion about your treatment options. Our financial services representatives are ready to help you determine your insurance options and map out a payment plan, so you can rest assured knowing you'll be taken care of from start to finish.