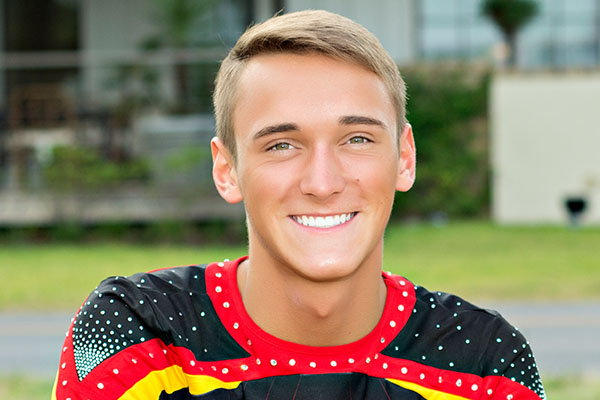 Non-Surgical
Jaw Treatment
Invasive dental procedures should be a last resort in your orthodontic care plan, and while others may jump straight to this solution, we believe in a different approach. Our lead practitioner, Dr. Frigo proudly offers non-invasive, non-surgical jaw treatments for complex misalignments. By staying educated on the latest tools and techniques in orthodontic care, Dr. Frigo has successfully diagnosed and treated a wide range of complex issues that would have otherwise resulted in painful and costly surgical procedures.
Safer Options Rooted in Innovation
Through continued education and innovation, Frigo Orthodontics is trusted as the go-to alternative to jaw surgery and extractions. In fact, we are one of the only orthodontic practices in the United States that will take on and treat complex cases with non-invasive and non-surgical jaw procedures. 
Non-surgical jaw correction enlists a combination of various treatments and devices to address common and complex cases of jaw misalignment. Through innovative technology like the Damon braces system or temporary anchorage devices, we are able to correct many complex cases in as little as 12 months. Dr. Frigo continues to explore new and innovative ways to bring the best, most effective nonsurgical care to patients, often traveling the globe to observe and learn from the world's leading innovators in orthodontic care and implementing these new techniques back home. 
Benefits of Non-Surgical Jaw Correction
Surgical solutions open a patient up to increased levels of discomfort and stress, and pose even greater risks for children. With non-surgical jaw correction, patients can avoid these risks along with the associated unwanted cost investment. 
Undergoing pediatric orthodontic surgery carries the following dangers for younger patients:
Complications resulting from local anesthesia
Increased risk of infection
Increased risk of readmission and operation
Pneumonia
Increased risk of nerve damage
Increased risk of poor cosmetic appearance as the child develops
Surgical solutions can be painful and costly, exposing you or your child to unnecessary risks. Discover the Frigo difference and enjoy safer alternatives to jaw surgery.