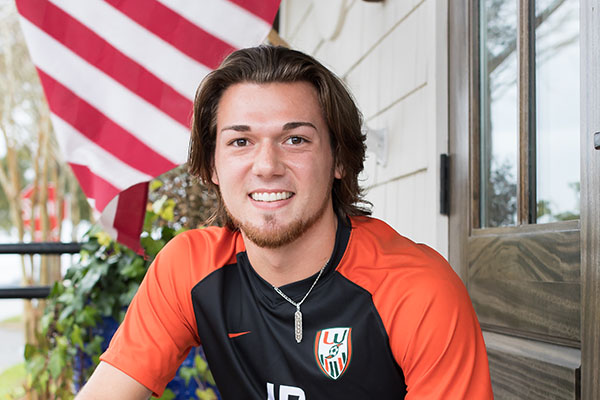 At Frigo Orthodontics, we want to ensure that your teenagers achieve healthy, beautiful smiles with ease and comfort. We understand the unique needs of this age group, which is why we offer specialized Invisalign treatment designed specifically for teens. As a platinum provider of Invisalign®, you can trust that our orthodontists are highly knowledgeable and provide exceptional care.
What is Invisalign® for teens?
Invisalign is an innovative orthodontic treatment that replaces traditional braces with clear and removable SmartTrack® thermoplastic aligners. Instead of metal brackets and wires, these virtually transparent aligners gradually and gently shift the teeth into their proper positions over time. This option is popular for teens looking to address simpler issues like crowded teeth, overbites, and gaps. At Frigo Orthodontics, we'll conduct an initial consultation to determine if Invisalign is the right choice for your teen.
Invisalign® for adults vs. for teens
You may be wondering what the difference is between Invisalign® for adults and for teens. The truth is, not much. These clear aligners are made from the same materials and function the same way. However, with Invisalign for teens, there is a small dot on each aligner that changes color. The color changes depending on how often the aligners are worn and will alert your child if he or she needs to wear them more often. The other difference is that your teen will likely need to wear more sets of aligners than adults.
Benefits
Invisalign® for teens offers numerous advantages compared to traditional metal braces. These include:
Enhanced Confidence
Invisalign® aligners are virtually invisible, allowing your child to smile confidently throughout their treatment. While many of their peers may have gotten braces at an earlier stage in life, Invisalign keeps them from being self-conscious about their smile.
Convenience
Unlike braces, Invisalign® aligners are removable, giving your teen the freedom to eat, brush their teeth, and even play contact sports without any restrictions.
No food restrictions
One of the biggest struggles teens face with braces is having to adjust their diet. With Invisalign®, teenagers can enjoy their favorite snacks, such as gummy bears, hard candy, and gum, since the aligners will be removed while eating. There's no need for your kids to sacrifice treats during their treatment.
Future smile preview
Our advanced 3D technology allows us to show you and your teenager a preview of how their smile will look once treatment is completed. By visualizing their future smile from the beginning, they'll be even more dedicated to their treatment plan.
Enhanced comfort
Invisalign® aligners are made of smooth material. This minimizes the discomfort to your teen's tongue, cheeks, and gums, often caused by traditional metal braces. With Invisalign® for teens, their orthodontic care will be as painless as possible.
Improved oral hygiene
With the ability to fully remove the aligners for brushing, flossing, and eating, maintaining oral hygiene couldn't be easier for your teen. This reduces the likelihood of them developing cavities during their orthodontic journey.
Duration of Invisalign® treatment
The duration of Invisalign® treatment depends on each teen's individual circumstances. If they require a few minor cosmetic adjustments, treatment can be quite short. On average, Invisalign for teens takes between 12 to 18 months for optimal results. However, this is assuming that they are wearing the aligners 20 to 22 hours per day. Treatment can take longer if your teen isn't wearing Invisalign as instructed. During our consultation, we will assess their teeth and provide a personalized estimate of how long they'll need to wear the aligners.
Cost of Invisalign®
The cost of Invisalign® for teens can vary based on several factors. These include the complexity of their misalignment, insurance coverage, any additional treatments required, and the duration of their treatment. After your consultation, we will discuss different payment plans and available options to make Invisalign for teens affordable for you.
At Frigo Orthodontics, we provide a variety of options for teenagers seeking the natural, beautiful smile they deserve. Following the consultation, we will create a treatment plan that is  tailored to your teenager's lifestyle and needs. We are committed to making their smile– and future– bright. We also provide mentorship to teenagers as a complimentary part of orthodontic treatment; be sure to ask for more information during your appointment!