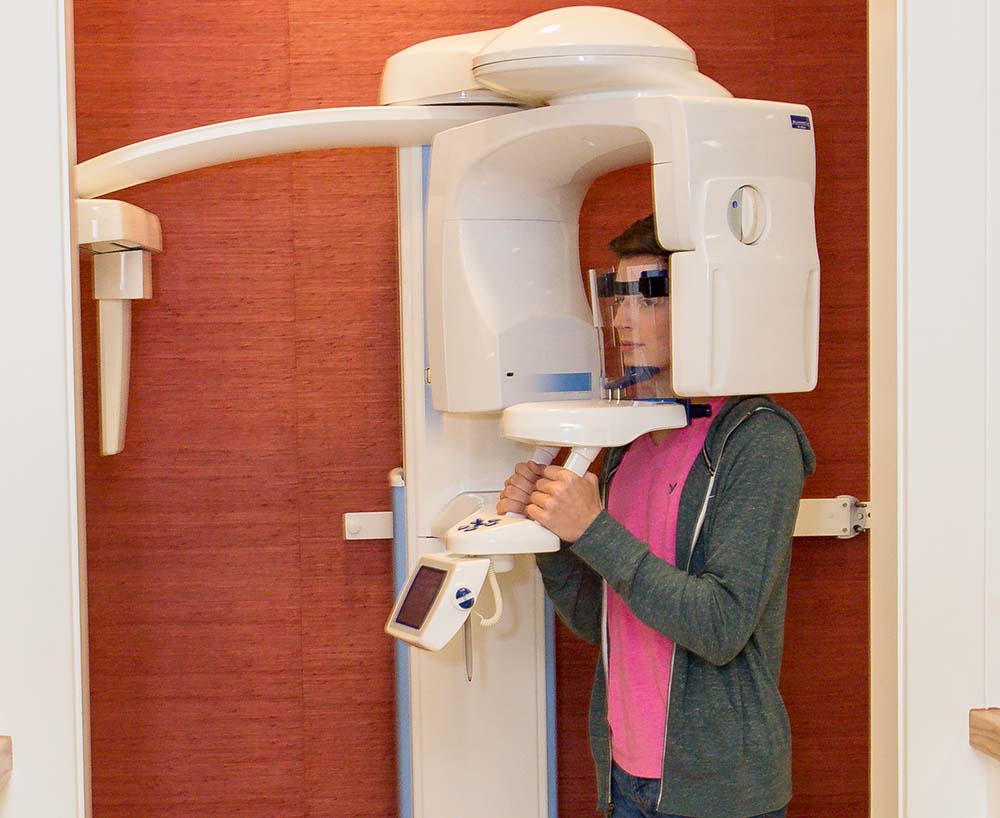 3D Imaging &
Digital Models
At Frigo Orthodontics, we keep up with the latest advances in orthodontic technology. Gone are the days of having to sit in a chair with your mouth open for hours just to get an impression of your teeth. In the past, you'd have awkward trays with overflowing putty in your mouth, waiting an eternity for it to cement. Even after the trays were removed, the remnants of putty would last for days. Luckily, with today's technology, we can easily scan your teeth in a quick and non-invasive manner. 
 Our lab technicians are highly skilled and Dr. Frigo continues to train with some of the world's most progressive orthodontists. You can rest assured not only that we won't be using archaic methods, but also that you'll be receiving some of the best orthodontic care in the nation. 
3D Imaging Technology 
When you visit our office, you'll notice that we have our own in-house lab. This is where the magic happens. We use the most cutting-edge technology to ensure that your treatment is precise and efficient. With 3D imaging technology, such as the iTero device, we'll easily and comfortably scan your mouth. By taking six thousand images per second, the entire scanning process usually takes less than three minutes. This is the very first step in your orthodontic journey.
With the cone beam imaging iTero provides, we'll first create a high-definition digital model of your teeth. Then, utilizing a computerized tomography scan, we'll capture the exact position of your dental roots and surrounding bones. Using the latest software, we'll merge the images from the iTero and the tomography scan to create a complete digital image of your entire mouth– including teeth, roots, and jaw structure. 
Advantages of digital orthodontic scanning
By using digital orthodontic scanning, we are able to skip countless hours of mere preparation for orthodontic treatment. What used to take countless hours– even days– can now be done in a matter of minutes. Once we have formulated a comprehensive, 3D view of your teeth, we can instantly begin to map out what your treatment plan should look like. With our technology, there is no more guessing game as to what steps are needed to ensure you perfectly aligned teeth and an unparalleled smile. 
Our 3D, digitized orthodontic models are possible because of today's scanning capabilities and serve many purposes. Being able to evaluate your current state of alignment is just the beginning. Our 3D models also drastically improve accuracy from day one, almost automatically giving us a view of what your future smile will look like.
If you have any questions at all about how 3D imaging or digital models can improve and accelerate your orthodontic experience, please let us know.