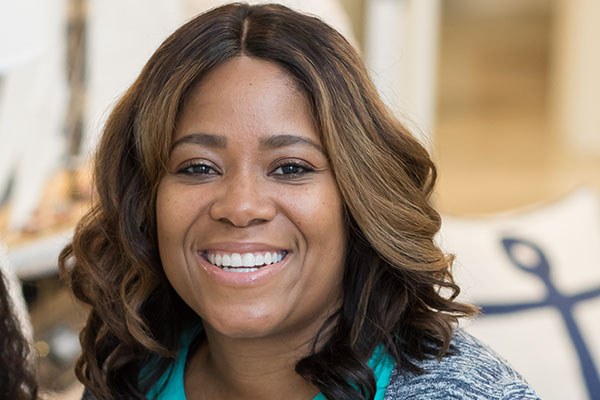 At Frigo Orthodontics, we are committed to providing our clients with healthy smiles, conveniently and comfortably. We offer a number of ways to straighten your teeth, including Invisalign®. As a platinum provider of Invisalign®, you can trust that our orthodontists are highly knowledgeable and provide exceptional care.
What is Invisalign®?
Instead of using brackets and wires that are affixed to the teeth, Invisalign® treatment uses clear, SmartTrack® thermaplastic aligners instead. Every week or so, you'll receive a new set of aligners that will gently move your teeth over time. While Invisalign® isn't for everyone, it is an increasingly popular choice for adults looking to fix crooked teeth, overbites, and gaps. After your initial consultation at Frigo Orthodontics, we'll be able to help you determine whether Invisalign treatment is right for you.  
Benefits of Invisalign®
There are so many benefits to using Invisalign instead of traditional metal brackets. These include: 
Invisalign® aligners are virtually transparent, making wearers less self-conscious of their smiles. You can continue smiling confidently throughout the process of your treatment.
Invisalign® braces aren't braces at all. They are aligners that can be removed at will to eat, brush your teeth, or make a speech. Aesthetics do matter, and Invisalign gives you the freedom to live your day-to-day life and take out your aligners whenever you need to.
Because you can remove your aligners, you'll have no food restrictions like you would with traditional braces. You can continue to enjoy snacks like kettle corn, gum, and hard candy– which you would otherwise have to avoid entirely through the course of your treatment. There's no need to sacrifice your favorite foods with Invisalign®.
With our advanced 3D technology at Frigo Orthodontics, patients that are suitable for Invisalign® treatment will be able to see what their future smiles will look like from day one.
Metal braces can sometimes cause discomfort to the tongue, inside of the cheeks, and even gums. Because Invisalign® uses smooth material, patients often experience little to no discomfort throughout their treatment.
Because you can fully remove the aligners to eat, brush, and floss, you can make sure that there are no food particles in your teeth. Improved oral hygiene means that you are less likely to develop problems like cavities while you are straightening your teeth. 
How long does Invisalign® take?
Before starting any orthodontic treatment, it is important to know the duration of your process. Luckily, Invisalign® usually is much faster than traditional braces because of the precision of our 3D technology. 
So, how long does Invisalign® take? It depends. If you are looking to straighten out a few teeth because of cosmetic reasons, then your treatment could be as short as six months. However, if you have more complex issues like overlapping teeth, misaligned bite, or a combination thereof, you'll need to invest more time. On average, Invisalign® takes between 12 to 18 months to properly correct your teeth. 
Every patient is different, and we want you to have the best natural smile possible. During our consultation, we'll assess your teeth as they are now. If Invisalign® is right for you, we'll then determine how long you'll need to wear the aligners.
How much does Invisalign® cost?
Similar to the duration of your Invisalign® treatment, the cost of Invisalign® can vary. There are many factors that contribute to the overall cost, such as any complex issues or special treatments you may require, the length of your treatment process, and whether your insurance covers Invisalign. After your consultation, we can discuss your payment plan in depth.  
At Frigo Orthodontics, we are here to help you obtain the natural smile you deserve, affordably. After your consultation, we will go over different option plans available to you. Our mission is always to provide you lasting, flawless results without financial stress.