Case Study: Ramona
This young lady came to our office complaining that she did not like her smile. Her mother expected to hear that she would need to have teeth removed due to the severity of her crowding. I explained to her that orthodontic treatment has evolved and rarely do we have to remove teeth due to crowding.
Her orthodontic exam revealed significant crowding in the upper arch, and moderate crowding in the lower arch. The most difficult aspect of her case was the significant amount of protrusion of the upper arch. This much protrusion coupled with the significant crowding, which exacerbates the protrusion, and the fact that her lower jaw has no further forward growth potential at her age made this a borderline jaw surgery treatment.
Using the Damon system and temporary skeletal anchors, which require no surgery to place and are completely unnoticeable, I was able to retract the upper posterior teeth to create room for the lateral incisors while correcting the bite in the posterior. Her treatment was completed in less than two years. I was most pleased with the improvement in her oral hygiene, but she was most happy to smile with confidence once again.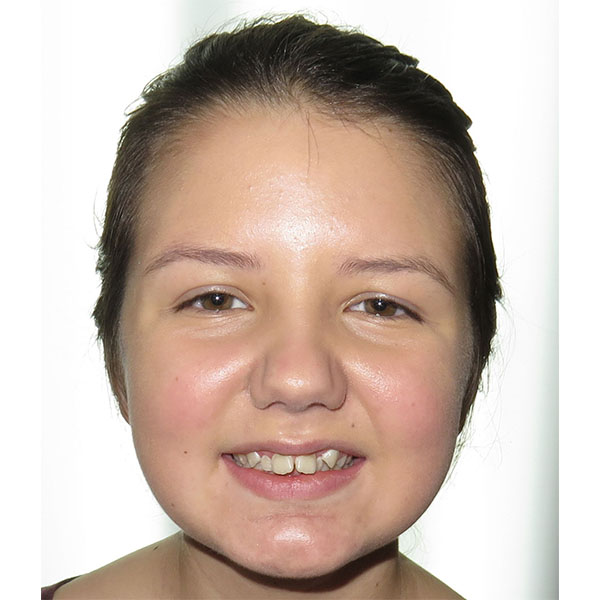 Before
Click on, or hover over the image
to see the final study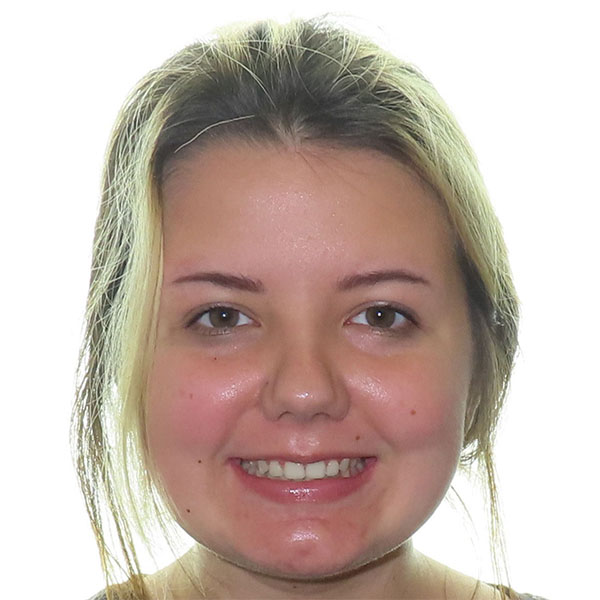 After
Click on, or hover over the image
to see the final study