Case Study: Cam
This young man came to my practice with the chief complaint, "I want the gap between my teeth closed before I take senior portraits." Following a thorough evaluation, it was noted that his lower lip was impinging on his upper teeth all day long, thereby pushing the upper incisors forward creating spaces between the teeth. We needed to retract the upper incisors against his lower incisors so that his lower lip would not be able to get behind the upper incisors.
We immediately closed the spaces using braces and fifteen months later, he had a beautiful smile just in time for senior portraits! Notice the wire behind his front teeth that we bonded upon the removal of his braces. This is commonly referred to as a 'permanent retainer' and it is an absolute necessity in cases like the one shown here. We use these retainers on the upper and lower arches when there is this much spacing pre-treatment.
Utilizing the Damon treatment protocols, we were able to pull off a 'miracle' as the patient described it by completing his treatment in record time so he could take his senior portraits with no braces on his teeth. Prior to using the Damon system, this case would have easily taken two years or more to finish.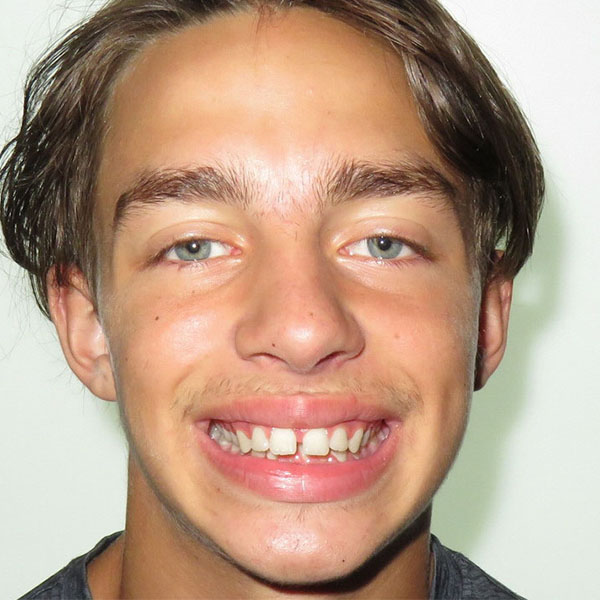 Before
Click on, or hover over the image
to see the final study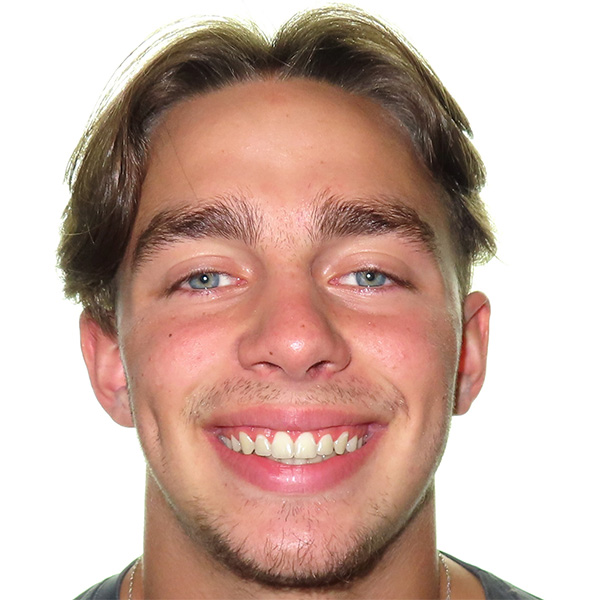 After
Click on, or hover over the image
to see the final study